Rodent pest control in Portsmouth
Protecting your home and family from rodents such as rats and mice throughout Portsmouth, Chichester, Fareham and Hampshire.
Are you in need of a pest control service based near Portsmouth to visit your property and take care of any rodent infestations that you may have? If so, get in touch with Pegasus Pest Solutions by giving us a call on either 023 9309 2101 or 07501 70 2101, or use our alternative details at the bottom of this page.
Professional Rodent Control
Having rats or mice in your home is more than an inconvenience – they can be a serious health risk particularly in kitchens or areas where children play. Rats, mice or even a single mouse can also do significant damage to your home and furniture by gnawing through wood and plastic. Rats and Mice can even cause house fires by chewing through electrical cables.
While it may be true that there are some DIY products available at local shops that might turn out to be a more cost-effective way of controlling small infestations such as rats or mice, our professional pest control is necessary for more established mice colonies or where there is a repeated infestation.
Pegasus Pest Solutions's service technicians provide specifically targeted treatment to deal with any rodent problem that you may have, and will always do our best to offer advice on how to keep your home free of mice in the future.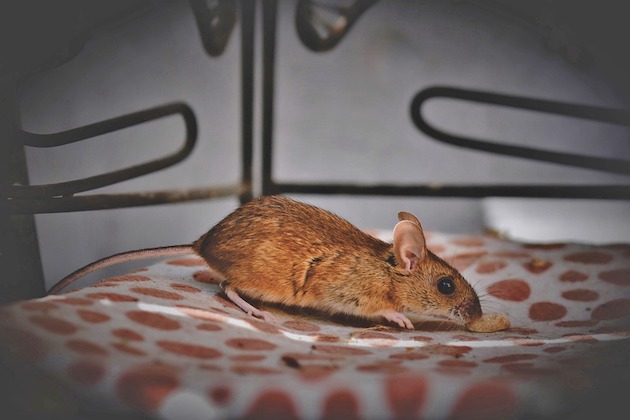 Are rodents summer pests?
You may assume that rats and other rodents would prefer to stay outside during the summer and have no desire to come into your home, but as the temperatures throughout Hampshire reach unprecedented levels, rodents are forced inside our cooler, more habitable homes.
Rodents generally live in attics once inside, but it may get too hot for them to stay there during the summer months; nevertheless, cool basements and crawl spaces might provide the perfect summer habitat for mice and other rodents.
Therefore, it's critical to understand what you might be doing to attract rats and mice to your house and property this summer, and what you could do to prevent them from encroaching on your home:
Vegetable gardens and fruit trees are likely to attract rodents
Garbage and compost heaps that haven't been secured need to be disposed of
Other organic waste that you may have should be disposed away from the property
Trees and bushes that have become overgrown should be trimmed
Food that has been left out between meals for your pets should be disposed of
Signs that rodents are present in your house
Some homeowners could be entirely unaware of a rodent infestation in their home, as they could be occupying spaces around your house that you don't visit very often.
Here at Pegasus Pest Solutions, we have outlined some signs that you can look out for, that will indicate that rodents are present in your house:
Scratching – noises in the walls or ceilings as mice scurry around within your wall,
Droppings – mice leave small, dark droppings particularly along walls or in areas of significant rodent activity such as in cupboards or under sinks.
Distinctive smell – mice leave a trail that leaves an ammonia-like smell, often inside or under your kitchen cupboards.
Damage – mice have teeth that grow continuously and will gnaw on wood, plastic, cables and other hard materials
Nests – mice build nests with shredded material such as newspaper and fabrics. These will tend to be in hidden places such as behind fridges. Nests will often contain young mice.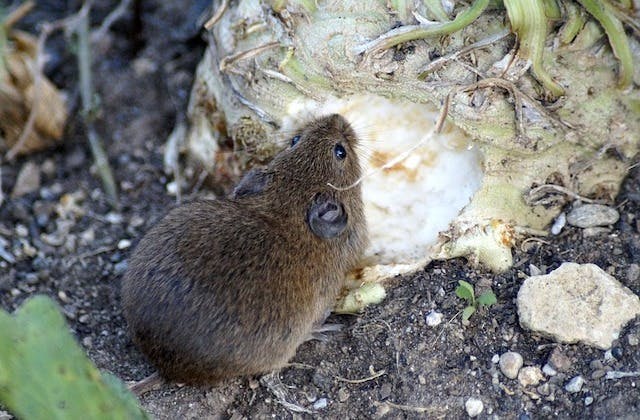 Our action plan to deal with rodents
If you are hearing squeaking and scratching noises in the walls and cavities of your home in Portsmouth, then it is highly likely that you have a rodent infestation. The thing is about walls and loft cavities is that they are often inaccessible.
Here at Pegasus Pest Solutions, Nat has a background in construction, so has a great knowledge of how buildings are built and always has a plan when it comes to figuring out where rodents are likely to be hiding, where they are going, and how they managed to enter.
We can provide three visits from our pest control specialists from £160, with the fourth visit free if it persists.
Our process is to first survey the property, then undertake baiting, trapping, removing, and finally a biocide clean (spray) that will cleanse your areas that have been inhabiting pests. As a separate service, we can even offer to clear any droppings that the pest has left.  We use three different baits which have different active ingredients so that we cover all bases when it comes to eliminating rodents.
We also carry non-toxic bait to determine how much activity you've got and where it is in the house, leading towards entrapment.

Book us today to get rid of your rodent problem
It is a common misconception that rats and mice exclusively dwell in filthy, unsanitary environments. Rodents are opportunistic and will enter any structure that provides a warm, dry environment. We recognise that having a rodent problem might be something that you may want to deal with yourself, but dealing with rats and mice should be done by a professional.
Most of our clients in Portsmouth and throughout Hampshire have tried and failed with different DIY baiting, trapping, and even ultrasonic systems. In fact, many consumers spend more money on DIY projects than it would cost to hire us to solve the issue in the first place! That's why you should click the button below to request a free, no-obligation quote on a rodent control service with Pegasus Pest Solutions.
Why choose us?
Pegasus Pest Solutions are your 'go to' pest exterminators in Portsmouth for effective rodent control services. Our highly trained technicians operate across Hampshire and offer hassle-free pest control services. We identify, monitor and treat rodent infestations quickly and in the most efficient manner.
We pride ourselves on the quality of our aftercare. Our experienced technicians are available to provide a consultation on pest-proofing on request.
We offer a call-out service to deal with mice and other pest problems at your home. Our service is fast, effective and offers the highest level of safety for your family, possessions and pets, so get in touch with us today!
To take a look at what some of our previous customers have had to say about the quality of our service, take a look at our reviews page.
Contact us for a professional rodent treatment service
If you are based near Portsmouth, Fareham or Hampshire, and you urgently need a rodent treatment service, such as crawl space rodent control, rodent and pest trap installations, or an exterminator, then get in touch with our specialists today. You can reach us by calling our office on 023 9309 2101, mobile on 07501 70 2101, or by sending an email to nat@pegasus-pest.co.uk. If you are tight for time, then you can even fill out our contact form for a free, no-obligation quote!