Commercial Clients
Offering pest control and cleaning services to all commercial clients based in Portsmouth and the surrounding areas such as Hampshire and Fareham.
Does your office space, school, restaurant or business currently have a pest problem? If so, Pegasus Pest Solutions can help with that. Our experienced team are on hand to treat all kinds of pests, ranging from ants to rodents and even pigeons! Get in touch with our experienced professionals today by calling us on either 07501 702101 or 023 9309 2101.
Commercial pest treatment services throughout Portsmouth
We treat all commercial properties throughout Portsmouth that are infested with any pests. Our wide range of pest treatment services is listed below. We deal with:
Rodents (mammals); such as rats, mice, moles, squirrels and even foxes
Insects; such as ants, bedbugs, fleas, spiders, ants, or woodworm
Flying insects; such as bees, wasps, moths, or hornets
Birds; such as pigeons or gulls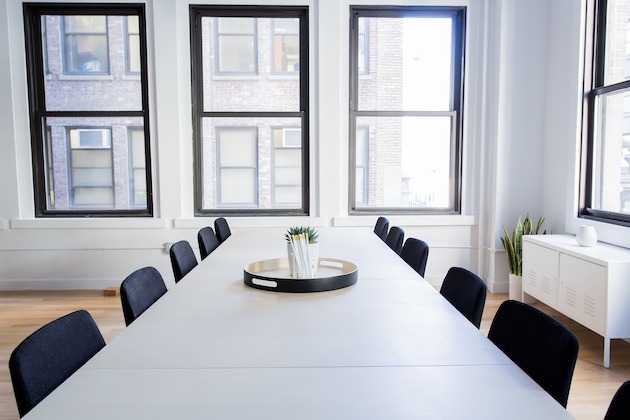 We offer an annual pest care solution for your business in Portsmouth all year long
At Pegasus Pest Solutions, we know that the discovery of pests in commercial premises can ruin the reputation of a business, especially if they are in the food or hotel sector. If you are local to Portsmouth, Hampshire, or Fareham, protect your business' reputation and keep your premises clean, you should always Pegasus Pet Solutions.
When you book our pest control service, we will visit your site and complete a free, no-obligation survey and inspection to identify any pests and the source of the problem. Alongside this, we also inform all of your staff of the dangers of the pests that are located on the premises, and how best to deal with them if the infestation persists in future. Pest awareness training for your staff is of paramount importance when treating a recurring pest control issue, so helping them to recognise the signs of pests will ensure that your premises are best-suited to protect a pest infestation in the future.

Commercial roof and solar panel proofing
Are you a business that uses solar energy to run your electricity in the building? Do you have solar panels installed? If so, there is a good chance that your solar panels may be unprotected from birds such as pigeons, who tend to lay nests on top of solar panels, restricting how much sunlight that they can absorb!
We offer a pest control guarantee as standard and do not require any payment for bird proofing solar panels upfront, making the cost to pigeon proof your property as effortless as efficient as possible. Instead, we can guarantee that you will see results from our pest control services. To prove this, we will only request payment once the solar panel pigeon proofing is complete and you are satisfied with the work!
Bird control for solar panels is a pest control area that we have a lot of experience in (both domestic and commercial properties). If you have had solar panels installed you will need to preserve the warranty that comes with them, and if there has been any damage caused by birds, then you will no longer be covered by the warranty! Get in touch today to book our solar panel proofing service in Portsmouth, Gosport, Petersfield, Fareham, or Hampshire.
If you are a homeowner that needs a roof proofing service, then head over to our bird proofing page!
Why choose Pegasus Pest Solutions?
Our company is run by ex-military carpenter Nat, who has 25 years of service in the Royal Engineers, so you will be employing a disciplined professional, who is reliable but most importantly, one you can trust.
We tailor our service to meet your company's requirements, so whether you are after a small extermination job, or a full-scale pest treatment and deep clean, we're here to help. Ultimately, our aim is to provide you with a service that suits your needs.

We have contracts for Rodent control with many Nursing Homes, Restaurants, and Public House where we monitor for Pests and manage as required, we also work closely with the local Environmental Health agency and advise our clients on current legislation and upcoming trends.
Environmental Health risk assessments
At Pegasus Pest Solutions, we carry out environmental risk assessments (ERA) and thorough health checks on a regular basis. The purpose of an ERA is to determine which possible adverse environmental effects may occur at any specific site and to identify which measures are necessary to protect wildlife and the wider environment as far as possible. We conduct thorough checks on all treated sites, as each site will have different environmental risks associated with the use of pest control chemicals and pesticides.
The extent of these risks will vary greatly depending on local circumstances, such as how rural the area is, but there are few cases where an environmental risk is not a factor at all, which is why we take this matter so seriously. However, wildlife is present even in urban households, such as feral pigeons, sparrows, and foxes, so it is necessary to conduct these checks.
How do we protect other animals from getting harmed?
Wild animals that visit your property such as birds will be at risk if they feed directly on the bait. That's why we will use protected bait stations that exclude animals larger than the target pests to reduce this risk. Wild mammals and birds will be at risk if they eat dead or dying rodents, and other organisms, that have eaten this product, which is why we do out best to ensure that they cannot enter the area where we leave the bait.
We recommend that you visit baited sites frequently to make sure that baits remain secure and to search for and remove dead or dying rodents. Give us a call on either 07501 702101 or 023 9309 2101 if you notice any dead rodents and we will conduct a thorough clear and clean service of the premises.
Contact us today!
Based in Portsmouth, we help homes, offices and businesses throughout the surrounding area by fulfilling their pest control requirements.
We cover all PO postcodes, as well as areas such as Hampshire and Fareham. So, if you're looking for a reliable pest solution for your commercial property, then please do not hesitate to contact us by calling either 07501 702101 or 023 9309 2101, or by filling out our contact form.