When it comes to protecting your home against rodents, Pegasus Pest Solutions have what it takes to prevent any potential infestation. But what are the best strategies that you can take to prevent any rodent infestations in your home in Portsmouth and the surrounding areas?
Rodent Control Strategies for your home
Fortunately, there are several ways for homeowners to prevent and eliminate rodent infestations in their homes and we have listed some of the main preventive measures below:
Repair broken screens and install door sweeps on external doors.

Check vents and chimney apertures for any signs.

Look for cracks in the walls and foundation. Caulk should be used to seal any tiny cracks. Steel wool adhered to caulk can be used to fill larger fractures and holes on the outside of the house, especially locations where utilities and pipes enter the house. The fissure can then be brushed down and sealed up.

Food should be stored in sealed containers, and rubbish should be disposed of on a regular basis.

Keep attics, basements, and crawl spaces dry and well aired.

Replace any loose masonry and weather stripping around the foundation and windows in the basement.

Eliminate any moisture sources, including leaking pipes and blocked drains, which serve as ideal breeding grounds for bugs.

Inspect boxes, supermarket bags, and other packages brought into the house.

Keep vegetation trimmed and clipped back from the home and store firewood at least 20 feet away.
If you suspect a pest infestation in your home, get a registered pest control technician like one of ours at Pegasus Pest Solutions to check your area and fix the problem.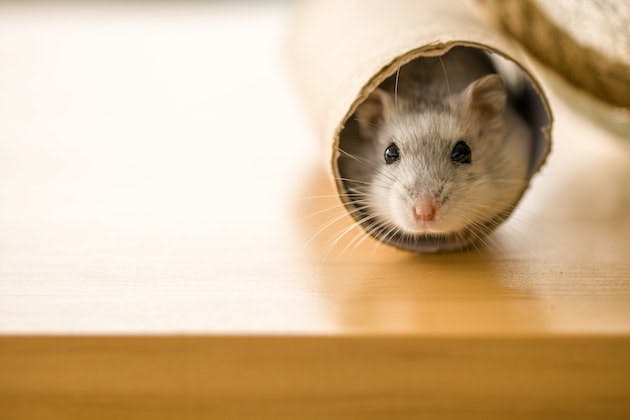 How can I keep rats out of my house?
A comprehensive assessment of your home's exterior will help keep rats at bay, so you should always hire a professional to do a thorough rodent control job.
Roof tops are a crucial location to inspect since most rats are excellent climbers, thus the term roof rat (Rattus rattus). Roof rats (also known as black rats) are known to seek refuge in the top regions of homes and other structures. They can quickly crawl through roof fractures and may even enter via corner junctions. Examine your roof for cracks and ensure that any flashing is in excellent shape.
Another key strategy to defend your home is to keep rodents off your land so they don't have a chance to get inside it. Some people believe that finding a rat outside is unimportant, yet every rat on your property has the potential to find a way inside at some time.
Rat poison and snap traps
Rat poison is one of the most frequent strategies for managing rats (rodenticides). Any poison poses a risk to pets, children, and other species. Snap traps are also popular since they are a low-cost choice, although they frequently do not kill a rat instantly and can cause the rat to suffer.
Pest control experts based in Portsmouth
If you see signs of a rodent infestation, do not hesitate to take action. Rodents are known to breed fast, and if left handled, a little problem can quickly escalate into a major one. Rodent control and management are critical for public health and safety.
Contact Pegasus Pest Solutions if you suspect a rodent problem!